"I've tried and failed and it's just not me."
"I want to share, but I just can't do it!"
"I don't have the gift of evangelism."
Can you relate? If so, you're not alone and I can help!  I'm an author, coach, and speaker who helps Christians understand their unique talents, develop their gifts and feel empowered so that they can live and share as God challenges and calls them.
Faith sharing doesn't have to be negative. It can  be an incredibly positive experience.  Faith Conversations, reveals how each person is a unique creation of God, designed to do great things, including faith sharing. Discover your own special design by God, to empower your faith sharing! Using this design will give a great feeling of accomplishment.
Experience a joy-filled life, including moments of faith sharing!  Learn about God's unique design in you for serving, sharing, and faith conversations.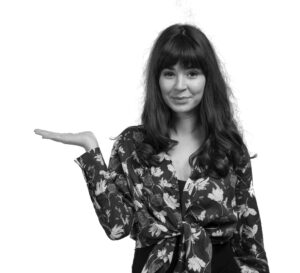 > Explore God's unique creation of your personality.

   > Learn to celebrate and live out of your uniqueness.

   > Join a Facebook community of other Christians seeking empowerment for faith sharing.
   > Receive weekly messages of encouragement and empowerment.
   > Check-out the button below to learn more and receive a free 5-day course!
Photo from FreePik
Are you tired of not feeling good about the way you talk with people about God? This easy to read and relate to book will take you step by step back to the place where you will actually enjoy talking with people about Jesus.
-JIM HENDERSON
Author Jim and Casper Go to Church and Evangelism Without Additives
Finally! This is the book I've been waiting for. Why? Because it helps more of God's people share their faith as a way of life. Jeff Glass's research links faith sharing with one's personal strengths. In other words, we are called to witness out of our uniqueness. We can be ourselves! This book will open doors for thousands of believers. We can find joy and thrive in our witness life.
-LON ALLISON 
Pastor of Teaching and Outreach at Wheaton Bible Church former Executive Director, Billy Graham Center, Wheaton College
I can't imagine a more practical tool than "strength-finders" for helping believers engage in faith conversations. Jeff Glass has given the church a wonderful gift by writing this book. Its content is both biblical and research based. I believe it communicates a genuinely transformational concept.
-DR. JERRY SHEVELAND
Former President of Converge Worldwide
Lead Pastor, Lifebridge Church
If sharing your faith feels more like difficult news, then this book is a must read! In Faith Conversations, Jeff Glass will show you how to mobilize your unique, God-given abilities in order to authentically share the Good News…and this really is good news! Read it and live it!
-NORM SHOEMAKER
Trainer and Consultant
Nazarene Strengths Institute
Point Loma Nazarene University
OrderFaith Conversations
Available Now!
SHARE
"#FaithConversations, @jeffglass's new book, is out now. It's an empowering book for sharing your faith. Grab it today"